PRS/Build to Rent
The private rented sector remains one of the most robust in the Irish market, as the population continues to grow and as demand for investment in rent-only residential developments continues to increase amid a dearth of existing housing stock.
Dillon Marshall is one of the market leaders in the country's PRS/build-to-rent sector, working on behalf of some of the largest developers, landlords and asset managers in Ireland and the rest of Europe, with some 10,000 units currently under management nationwide.
Our company has successfully let thousands of rentals for PRS clients such as Urbeo, the Comer Group, LRC Group, Orange Capital Partners, Ardstone Capital, Glenveagh Properties, Round Hill Capital, Dwyer Nolan, Eastwise Group, Davy, and Ballymore Group.
Dillon Marshall's PRS track record across Ireland: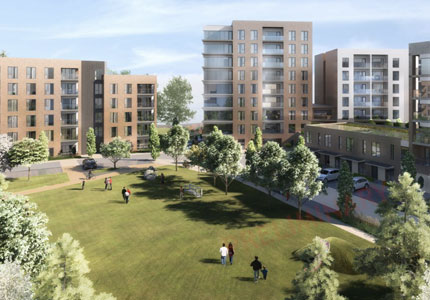 St. Edmunds Avenue, Lucan, Co Dublin.
These stylish new homes come fully furnished and offer perfect convenience in a popular and well-established area, all within easy reach of Dublin City Centre. Simply turn the key and move in - and immediately enjoy the comfort and security that St Edmunds Avenue offers. With plenty of excellent transport links, close proximity to the M50, and well-established local schools, supermarkets and facilities, St Edmunds Avenue is a great choice for all commuters and families alike.
---
Two Oaks, Dublin 16
Ardstone's Dublin 16's freshly-launched residential development that bridges the urban and suburban in terms of location and also which offers a sleek and community-centric way of living. The quality of the onsite leisure centre, concierge, co-office spaces and on site team here is on par with the best in Ireland. Dillon Marshall are the sole letting agents on the 590 units at Two Oaks.
VIEW
---
U Clayfarm, Dublin 18
Urbeo's most recent launch comprises a mix of studio, 1 and 2 bedroom homes which has almost completed initial leasing uptake in record time. This scheme offers incredible views from its roof gardens, has numerous co-working spaces, residents lounge and concierge. The 198 units here are stunning and are full of natural light while also sitting right on the LUAS line. Dillon Marshall is the sole letting and management agency at Clay Farm.
VIEW
---
Grove House Goatstown, Dublin 14
Grove House comprises a five storey over basement residential block of 19 apartments with associated car parking fronting Goatstown Road. The Grove, within which Grove House is located, comprises a recently built premium housing development by The Durkan Group.
---
Castle View, Dublin 12
Round Hill Capital's 392-unit venture has hit the ground running. Prior to project completion the first phase has been pre-let almost in its entirety. The 1, 2 and 3 bed homes here are highly varied in terms of layout but never falter in style while the onsite gym, concierge, gardens and tenant interactive projects set them apart from the competition. Dillon Marshall are the sole letting and management agent.
VIEW
---
Griffith Wood, Drumcondra, Dublin 9
Griffith Wood apartments are meticulously designed and furnished for modern living. Homes are spacious and bright, with high ceilings and large windows that increase natural light. Each room is furnished to the highest specification, including home office furniture as standard. From the large double bed, en-suite and fitted wardrobe in your bedroom to the bespoke sofa and armchair in your living room, to the essential (and some non-essential) home appliances that populate the fitted kitchen, every aspect of the apartment is geared towards your comfort, enjoyment and well-being. Our 3 bed, 3 bathroom units are quite unique.
---
Bay Meadows, Hollystown, Dublin 15
These well-proportioned houses have been specifically designed to cater for the modern Irish lifestyle. The exceptional attention to detail within these A-rated homes gives them a contemporary feel throughout and ensures residents will enjoy the benefit of a brand-new high specification house, complete with modern lifestyle designs. The superb specification of this development and the sought after location, make Bay Meadows ideal for any renter seeking a new home.
VIEW
---
Santry Place, Santry
Dillon Marshall leases and manages Santry Place which is North Dublin's newest PRS development . A brand-new residential development located in the heart of Santry offering luxurious accommodation, on-site amenities and five-star service. All this located in a vibrant neighbourhood that's just a stone's throw from one of Europe's most exciting city centres.
VIEW
---
Number One, Ballsbridge
Number One Ballsbridge sets new standards of design, construction and prestige, and heralds the beginning of the renewal of Dublin's finest address. 89 super prime apartments will set a new standard for residential living in Dublin. A five-star leisure facility including an 18-metre pool will be operated at Number One Ballsbridge, being a unique tenant amenity unrivalled in any other development in the city. A new streetscape will be created linking Pembroke Road to Shelbourne Road where 2,116 sq m (22,776 sq ft) of ground floor retail space will be provided creating a new retail precinct in Dublin's best address.
VIEW
---
White Pines South, Rathfarnham
White Pines South, a collection of three, four and five-bed houses at the foothills of the Dublin Mountains in Rathfarnham, built by Ardstone Homes. The Development comprises of 106 build to rent units, Dillon Marshall launched the development to the rental market in the summer of 2020.
VIEW
---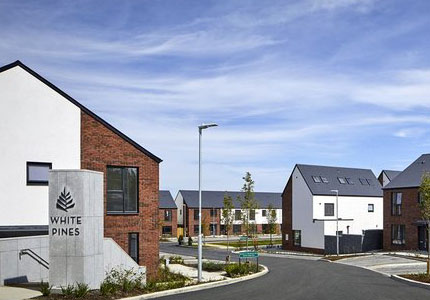 White Pines North, Rathfarnham
White Pines, a collection of three, four and five-bed houses at the foothills of the Dublin Mountains in Rathfarnham, was built by Ardstone Homes. In the summer of 2020, Dillon Marshall launched a new section of the development called White Pines South to the rental market.
---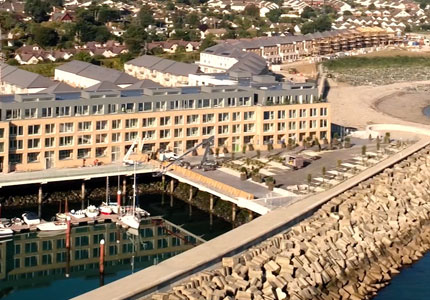 Marina Village, Greystones
Marina Village is a development of high-end homes located beside a new marina in the fashionable seaside town of Greystones. This waterside haven in the heart of Greystones consists of upmarket houses and apartments close to the start of the Greystones to Bray cliffside walk.
VIEW
---
U Rathborne, Ashtown, Dublin 15
U Rathborne is located in a super convenient location with Ashtown Village a 5 min walk away along with a quick commute to the city centre via the train. Ashtown train station and the ongoing build of Pelletstown train station (scheduled to be completed in Summer 2021) is a stone's throw away from U Rathborne. Both stations have direct connectivity to the city centre. The M50 leading to all major Irish roads is also close by.
There is also a host of local amenities close to U Rathborne. There is a neighbourhood retail centre adjacent to the train station at Ashtown including a SuperValu grocery store, pharmacy and cafes. Dillon Marshall leases and manages this exclusive development.
---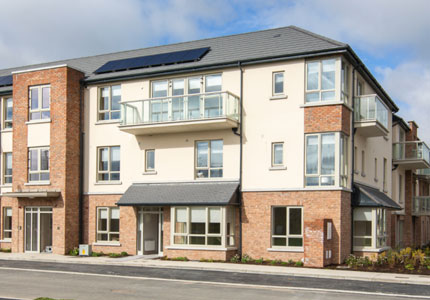 U Carton, Maynooth
Dillon Marshall leases and manages 92 units at Carton Grove, one of the first rental schemes on the Dublin commuter belt. The development consists of two-bed and three-bed duplexes right on the doorstep of Maynooth town and amenities such as the iconic Carton House estate and the nearby Carton Retail Park.
---
U Mariavilla, Maynooth
Two-bed, three-bed and four-bed houses in this new residential development in Maynooth were let for the first time. Dillon Marshall both leases and manages more than 150 homes at Mariavilla, which is located in a mature and peaceful neighbourhood.
---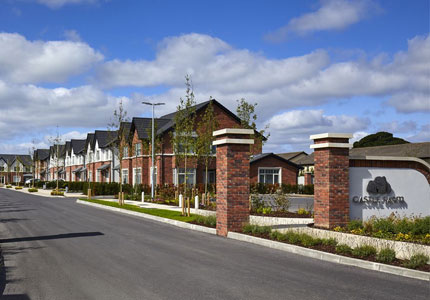 Castle Farm, Naas
Built by Ardstone Homes, Castle Farm is an exclusive development of A-rated two-bed, three-bed and four-bed houses in Naas. At Castle Farm, Dillon Marshall clocked up record rents for the Naas area.
---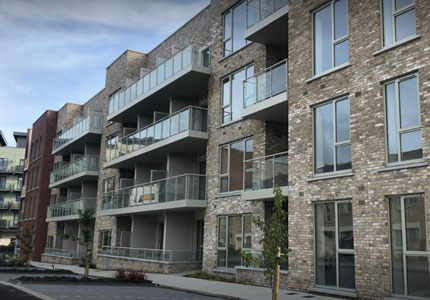 The Capstan Building, Ashtown
Located in the heart of Royal Canal Park in Ashtown in Dublin 15, the Capstan Building is a development of 26 one-bed and two-bed apartments. All 26 of these first-let units were leased and occupied within four weeks, achieving record rents for the area.
VIEW
---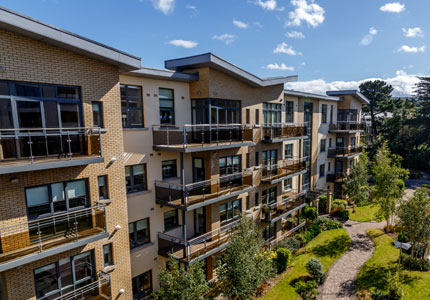 Elmfield, Leopardstown
Elmfield, on the Ballyogan Road in Leopardstown, is ideally situated beside the LUAS green line, which provides quick access to Dublin city centre. The price achieved for the PRS sale of the 185-unit scheme was well above the guide, and all units were leased at record rents.
---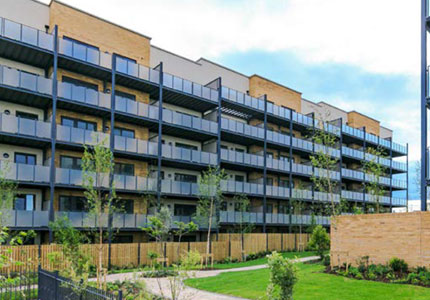 Hampton Wood, St Margaret's Road
Hampton Wood is a newly-built development of 128 one-bed and two-bed apartments with easy transport links to Dublin city centre. Dillon Marshall pre-leased a large number of units at the brick-faced, contemporary-style scheme and then forward-sold the development, achieving what was then one of the best PRS sales in the marketplace.
---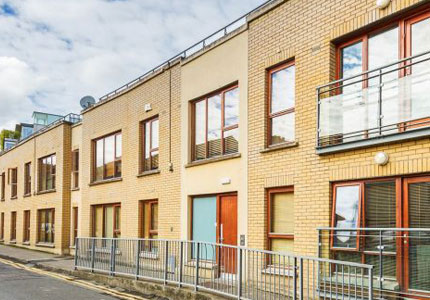 Hanbury Mews, Dublin 8
Hanbury Mews, off the eponymous Hanbury Lane near Meath Street, is a complex of 25 one-bed and two-bed apartments, all fitted out to the highest standard. Hanbury Mews is close to the National College of Art and Design, Vicar Street and the Guinness Storehouse, and is a ten-minute walk from Dublin city centre.
VIEW
---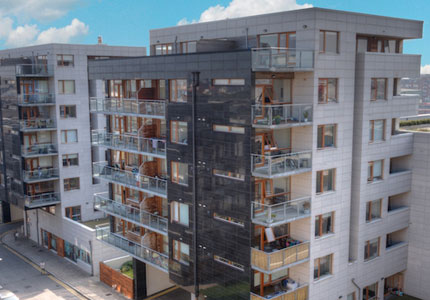 Island Key, Eastwall
Island Key offers city centre living in the heart of Dublin's Docklands development area, close to major Dublin landmarks including the 3Arena, the Dublin Convention Centre beside the River Liffey and the nearby Croke Park Stadium. The development is well located for professionals based in Dublin, within walking distance to the major office areas of the IFSC, North Wall and across the River Liffey to Dublin 2. The development comprises of 172 apartments across five blocks with secure car basement car parking.
---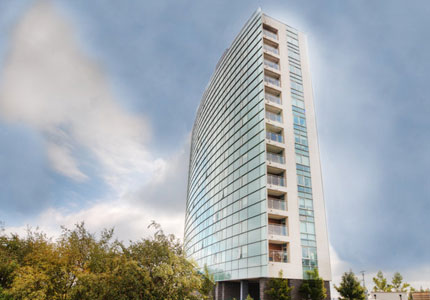 Falcon's View, Blanchardstown
These stylish two bed apartments offer a highly desirable type of urban experience offering panoramic views of cosmopolitan Blanchardstown. Central to the design is the stunning attention to detail throughout with the interior fit out finished to the highest standards. Blanchardstown Shopping Centre is on your doorstep while Millennium Park offers an expansive green space suitable for children with a wide range of sporting opportunities. Falcon's View is within a stone's throw of IBM, eBay, Ballycoolin Industrial Estate, Connolly Hospital, the M50 and N3. All local amenities and transport points are on your door step. The property comprises of ninety six apartments located in a thirteen storey landmark building.
---
Milner's Square, Santry
Milner's Square at Santry offers quality urban living in one of the most dynamic places to live in North Dublin. Located just 5 km from Dublin City Centre, commuting is simple by car or bus to the city and via the M1 and M50 to the rest of the country. Every conceivable amenity is situated close by, from prestigious restaurants to superb local shopping and sporting facilities. Dublin Airport is also located nearby, as well as numerous schools, hospitals and libraries. The architectural design of the apartments allow plenty of natural light in, and opens up all rooms to the wonderful aspects of this fantastic property.
---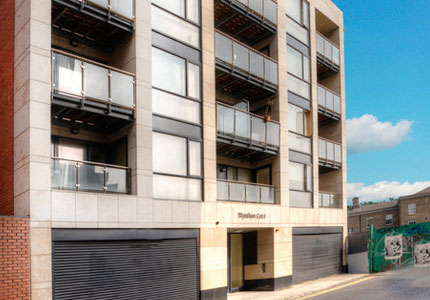 Wyndham Court, Chancery Lane
Located on the corner of Chancery Lane in the heart of Dublin, Wyndham Court offers convenient city centre living at its very best. Situated just seconds from Dublin Castle, the Chester Beatty Library and Temple Bar, the property of eighteen apartments is finished to an exceptional quality to match the ideal location of the development. There are two commercial units on site and the property benefits from a secure basement car park. Each apartment features all the modern appliances you would expect and most have a balcony allowing natural light to flood the spacious interiors.
---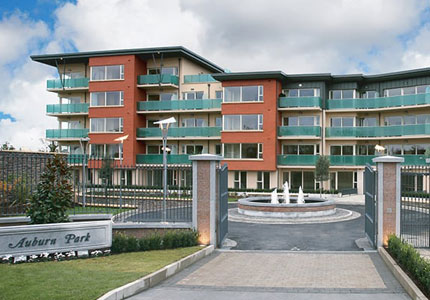 Auburn Park
This Comer Group gated development is located in one of Dublin's most sought-after neighbourhoods, just a short walk from the centre of Castleknock village. Auburn Park comprises 45 apartments and has a water feature to the front of its grounds.
---
Tallaght Cross East
This is a prime mixed use town centre development located beside the Luas Red Line and only a short distance from Dublin City Centre. Located in the heart of Tallaght, Ireland's third largest metropolitan area, the property enjoys stunning views of the Dublin Mountains. It is close the M50 Motorway and there are many Dublin bus routes offering connectivity. This development is located adjacent to the Square Shopping Centre and Tallaght Hospital and is ideally situated close to Tallaght IT, Belgard Retail Park and Tallaght Business Park - home to a host of Ireland's major businesses.
---